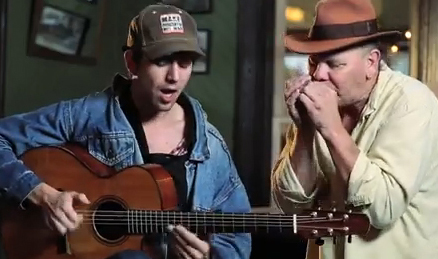 David Jacobs-Strain with Bob Beach
September 19, 2014 @ 7:00 pm
-
9:00 pm
PDT
Roots and Blues
7:00 PM Friday, September 19, 2014
The $15.00 tickets are now on sale at Nature's Corner, Global Coffee, and The Martin Hotel. You can also buy them online at themartinhotel.com.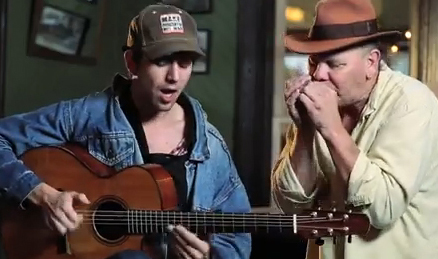 David returns to the Martin for what we believe is his sixth show. He's played solo, he has been accompanied by kora player Peter Joseph Burtt, he once brought a small trio that included Joe Walsh's rhythm team of bassist Kenny Passarelli and drummer Joe Vitale. It has been a great, great show on each occasion. Friday he will be accompanied by master harmonica player Bob Beach and we're expecting a terrific evening!
David Jacobs-Strain is a fierce slide guitar player, and a song poet from Oregon. He's known for both his virtuosity and spirit of emotional abandon; his live show moves from humorous, subversive blues, to delicate balladry, and then swings back to swampy rock and roll. It's a range that ties Jacobs-Strain to his own generation and to guitar-slinger troubadours like Robert Johnson and Jackson Browne. "I try to make art that you can dance to, but I love that darker place, where in my mind, Skip James, Nick Drake, and maybe Elliot Smith blur together." His new album, "Geneseo," speaks of open roads, longing hearts and flashbacks of Oregon– a record of emotions big and small, and lyrics that turn quickly from literal to figurative. "I'm fascinated by the way that rural blues inscribes movement and transience. The music that frees a singer keeps them on the run; there's a crossroads where a thing can be enchanting but dangerous; damaging but beautiful."
David began playing on street corners and at farmers markets as a teenager, and bought his first steel guitar with the quarters he saved up. Before he dropped out of Stanford to play full time, he had already appeared at festivals across the country, often billed as a blues prodigy, but he had to fight to avoid being a novelty act: "I wanted to tell new stories, it just wasn't enough to relive the feelings in other people's music."
David Jacobs-Strain has appeared at festivals from British Columbia to Australia, including Merlefest, Telluride Blues Festival, Philadelphia Folk Festival, Hardly Strictly, Bumbershoot, and Blues to Bop in Switzerland. He's taught at Jorma Kaukonen's Fur Peace Ranch, and at fifteen years old was on the faculty at Centrum's Blues and Heritage workshop. On the road, he's shared the stage with Lucinda Williams, Boz Scaggs (more than 60 shows), Etta James, The Doobie Brothers, George Thorogood, Robert Earle Keen, Todd Snider, Taj Mahal, Janis Ian, Tommy Emmanuel, Bob Weir, T-Bone Burnett, and Del McCoury.