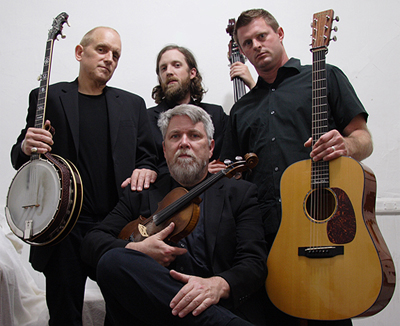 The Earl Brothers
October 5, 2009 @ 7:30 pm
-
9:30 pm
PDT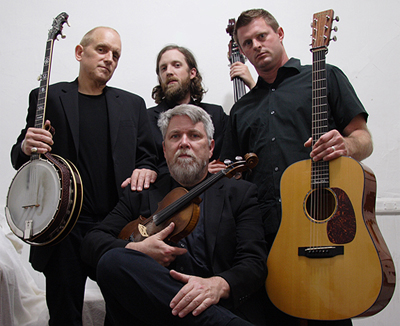 The Earl Brothers, a 4-piece, all-original string band from Northern California, stands at the cutting-edge of a movement so new, it has yet to be definitively named. Whether one chooses to describe them as "Honky-Tonk Bluegrass," "Hillbilly Gothic," or "Neo-Traditional," there is one thing on which everyone seems to agree. There is something about this band's "less is more" approach to songwriting, singing, and musicianship that makes you stop whatever you're doing and take notice.
For those who remember the goose-bumps they felt the first time they heard the high-lonesome sound of Bill Monroe or the otherworldly harmonies of the Stanley Brothers, that same thrill of discovery is being created all over again by the Earl Brothers. Unlike other traditional bluegrass bands that seek to re-create the music of the original bluegrass masters, the Earl Brothers are blazing their own trail, extending the genre, while simultaneously staying solidly within the gritty tradition that started in the 1940s and 50s. Listeners are left with a mix of exhilaration and bewilderment upon their first exposure to this new-yet-old form of music. As one listener remarked, "There is something mysterious that happens when the Earl Brothers take the stage. I don't know what it is, but I don't have to. I just know that something important is going on."
In the short time since the release of their second album, Troubles To Blame (the eagerly anticipated follow-up to Whiskey, Women & Death), The Earl Brothers have received an overwhelmingly enthusiastic response from music-lovers, festival promoters, radio DJs, and music journalists across the country and abroad. The album rose to the top spot on the WDVX play list in Knoxville, TN, just a few short weeks after its debut on that station. CD orders and radio requests have been tumbling in from such far-flung locales as Australia, Belgium, France, Japan, the Netherlands, New Zealand, and even New York City!
The band is built around the unique vocal and songwriting attributes of the creative duo of Bobby Earl Davis (banjo) and Danny Morris (guitar). There is an indescribable "something" that happens when these guys sing together that makes the listener feel as if he or she has taken a step outside of the current time and place and somehow ended up in a different dimension that is unmistakably old-time but is simultaneously avant-garde. The subject matter is mostly limited to "dreadful" subjects—death, drinking, chasing and losing women—and an occasional honky-tonk gospel to atone for all of these transgressions. Rounding out the sound is the tasteful fiddle playing of Tom Lucas and the driving bass of James Touzel.
Give them a listen on their MySpace page: