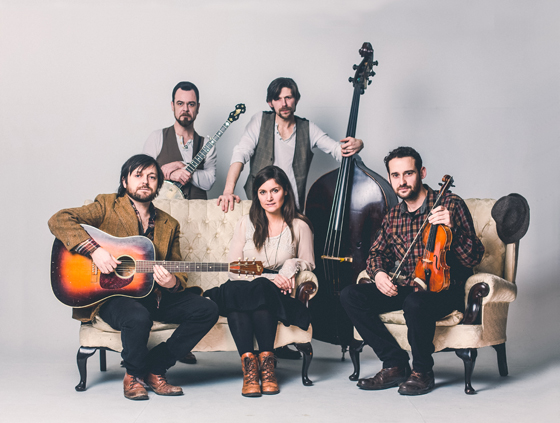 I Draw Slow
August 2, 2016 @ 7:00 pm
-
9:00 pm
PDT
CAPTIVATING AMERICANA FROM THE EMERALD ISLE
Tuesday, August 2, 2016
7:00 PM at the Martin Hotel
Purchase your $10 tickets Now! On-line from The Martin Hotel or you can also buy them at our walkup outlets: The Martin Hotel, Nature's Corner, and Global Coffee.
"I Draw Slow are one of the most beguiling and singular acts currently on the circuit." –  Irish Independent
"Captivating", "achingly beautiful", "polished and gutsy", "spine tingling harmonies" and "heart-melting vocals" are just a few of the terms the press has used to describe the music produced by this great band from Dublin, Ireland.  I Draw Slow performs many self penned songs as well as a full repertoire of traditional tunes from Ireland and Appalachia. They have been on an extensive tour of the U.S. including performing at Merlefest, Rockygrass and the Pickathon music festivals.  We have the good luck to see them here in Winnemucca as they work their way to the Sister's Folk Festival and for a return to Pickathon.
This Dublin, Ireland, roots band has been garnering praise around the globe since the release of their Top 10 selling album Redhills in 2012. Now their new album, White Wave Chapel, is all the buzz at home and overseas with their unique sound, bringing together Irish tradition with modern Americana while staying rooted in the old-time style of Appalachia. Their impact abroad is redrawing the map for these Irish/Americana songwriters.
The UK press describes, I Draw Slow as "American top league equivalents" destined "to blow the opposition away," drawing favorable comparisons with Gillian Welch and Alison Krauss. The band has played to audiences in the UK, Germany, Denmark, Belgium, performed with the legendary Béla Fleck and the Flecktones, and made an appearance at the Celtic Connections Festival in Glasgow, Scotland.
Their name, I Draw Slow, is said to be the result of their efforts to find a name that was a complete sentence, and that contains a little story, and a mystery.  "If you are in a duel, and you draw slow, you are the one that is going to die".