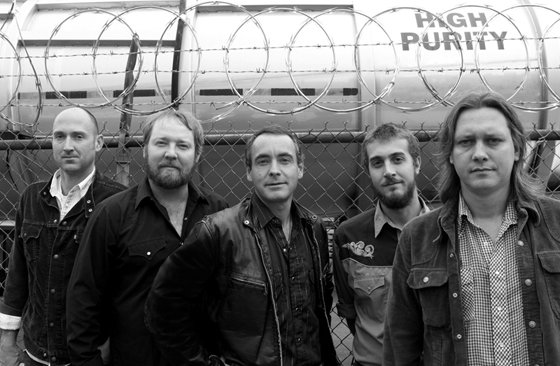 Jackstraw
June 23, 2012 @ 7:30 pm
-
9:30 pm
PDT
High Energy Bluesgrass
7:30 PM, Saturday, June 23, 2012
Purchase your tickets Now! On-line from The Martin Hotel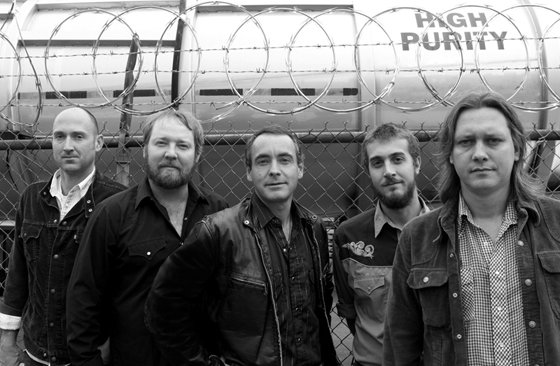 After ten years on the road and five albums, Jackstraw is a Northwest institution. This coal-fired Portland quartet plays the kind of music as deep and old as the silt washing out of a defunct Appalachian strip mine. Most of the time it's bluegrass, but not always. As often as the boys rip through a Stanley Brothers chestnut, they tap into their own deep collection of originals, swerve into honky-tonk or barn-burn a rock 'n roll classic. Throughout the band's history, critics have been quick to praise their energy and speed, often drawing comparisons to punk music. It's true, Jackstraw does play fast. But the band never replaces musical depth and feeling with showmanship.
Jackstraw is not afraid to explore new territory, but they won't turn on their musical forbears and the hallmarks of bluegrass –great songs, great picking, and great singing. It is this steadfast adherence to their principles that has kept Jackstraw fans coming back for a decade and consistently wins the band new hearts. A Jackstraw show is truly an inclusive, multi-generational experience.
The band's devoted following includes bluegrass purists, alt-country fans, kids who want to dance, and people who know a good tune when they hear one. Jackstraw was born when rhythm guitarist Darrin Craig and lead player Jon Neufeld met mandolin picker David Pugh and bassist Jesse Withers in 1997 at Artichoke Music, a Portland guitar store and acoustic music institution.
Not long after their formation, Jackstraw recorded their first album and hit the road. Six records later, the band has toured throughout the United States, playing roadhouses, listening rooms and clubs as well as festival stages. Along the way, they have shared bills with many bluegrass greats such as Del McCoury and Tim O'Brien and included legends like Danny Barnes (Bill Frissell, Robert Earl Keen, Bad Livers) and Tony Furtado (Earl Scruggs, Alison Krauss) as temporary band mates.