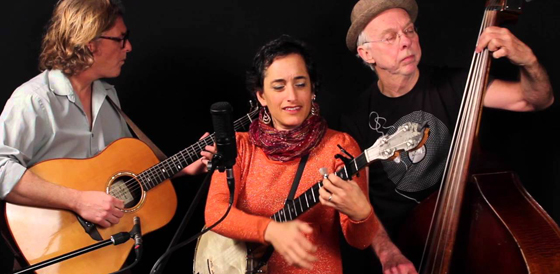 The Evie Ladin Band
April 13, 2019 @ 7:00 pm
-
9:00 pm
PDT
neo-traditional kinetic roots trio
Music at the Martin Hotel – Winnemucca
7:00 PM, Saturday, April 13, 2019
The $15.00 tickets are on sale now at the Martin Hotel, Nature's Corner, and Global Coffee. You can also buy them online just below.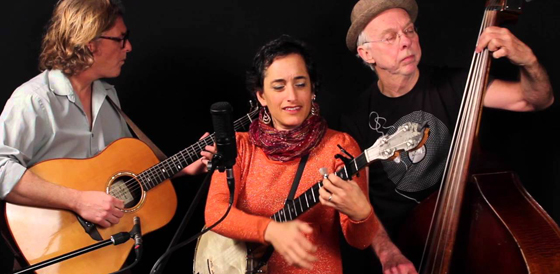 We're sure going to have fun when Bay Area clawhammer banjo player Evie Ladin brings her trio to town. Evie, a native of New Jersey, grew up immersed in old time and folk music as she accompanied her mom and dad to stringband and folk dance festivals up and down the east coast. She is an amazing talent on the banjo and is now embedded in the old-time music and dance scene in the Bay Area. Her world traveling band is completed by two outstanding multi-instrumentalists, Erik Pearson who we have seen many times with the Crooked Jades, and Keith Terry who keeps the beat with bass, bells, box, and body music.
Expect a highly entertaining show featuring traditional Appalachian tunes and many original songs built on that tradition but now taken to some innovative and quirky places by these rhythm aces. Likely to be some tapping, snapping, dancing, and slapping, some thumping, clicking, and popping, and all other manner of percussion going on at times. Oh yeah, expect some beautiful and interesting singing and voice harmonizing.