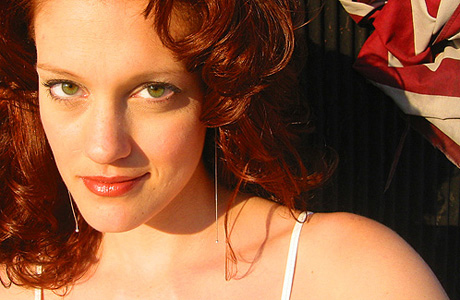 On her way from California to New York where she will appear in the new upcoming Broadway play "The First Wives Club," Victoria Matlock has agreed to present a concert in Winnemucca. The concert is scheduled for 7pm on the evening of September 8th and will be at the Martin Hotel. Tickets are available at the Martin and Nature's Corner at a cost of $10.
Some reviewers of The First Wives Club have had this to say:
TheatreMania — "an impressive Victoria Matlock"
Talkin' Bway — "Matlock has a terrific voice"
The music in the Winnemucca concert will primarily come from The Marvelous 'Wonderettes,' Ms Matlock's last play. Wonderettes features popular music songs from the fifties and sixties including such old favorites as: "Mr. Sandman," "Lollipop," "Dream Lover," "Stupid Cupid," "Lipstick on Your Collar." Ms. Matlock was a member of the original cast of 'Wonderettes' and appears in the original cast recording (available from Amazon).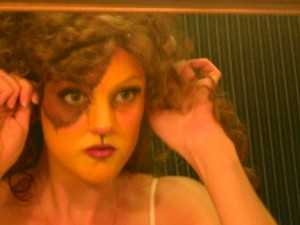 In her ten years as a professional actress Victoria Matlock has played in numerous other productions including:
Wicked (she played Elphaba, the lead in the national tour),
Evita (National Tour),
The Full Monty (National Tour),
Cats (Grizabella, who sings 'Memories'),
Godspell,
The Sound of Music,
Baby Case, and more.
In 2007 she sang the National Anthem at a nationally televised game of the Boston Red Sox.
Ms Matlock is a graduate of the University of Northern Colorado where she majored in musical theater and computer science. Like other actresses she primarily lives 'on the road,' but she is officially a resident of Winnemucca where she owns a home. More information about her is available on her web site: www.victoriamatlock.com.
For this performance Ms. Matlock will be accompanied on the piano by long term Winnemucca resident Jeannette Jones.
There will be time between songs for the audience to ask questions. Here is an opportunity for young people (or the young at heart) interested in the stage to learn from a professional about the New York scene, auditioning, finding an agent, education, etc.
This concert is being presented under the joint sponsorship of Great Basin Arts and Entertainment and the White Sage Theater. The text of this press release was created by Victoria's very proud father, John Matlock of Winnemucca. John is the primary producer of the plays staged and performed by the White Sage Theater.