Wednesday, July 13, 7PM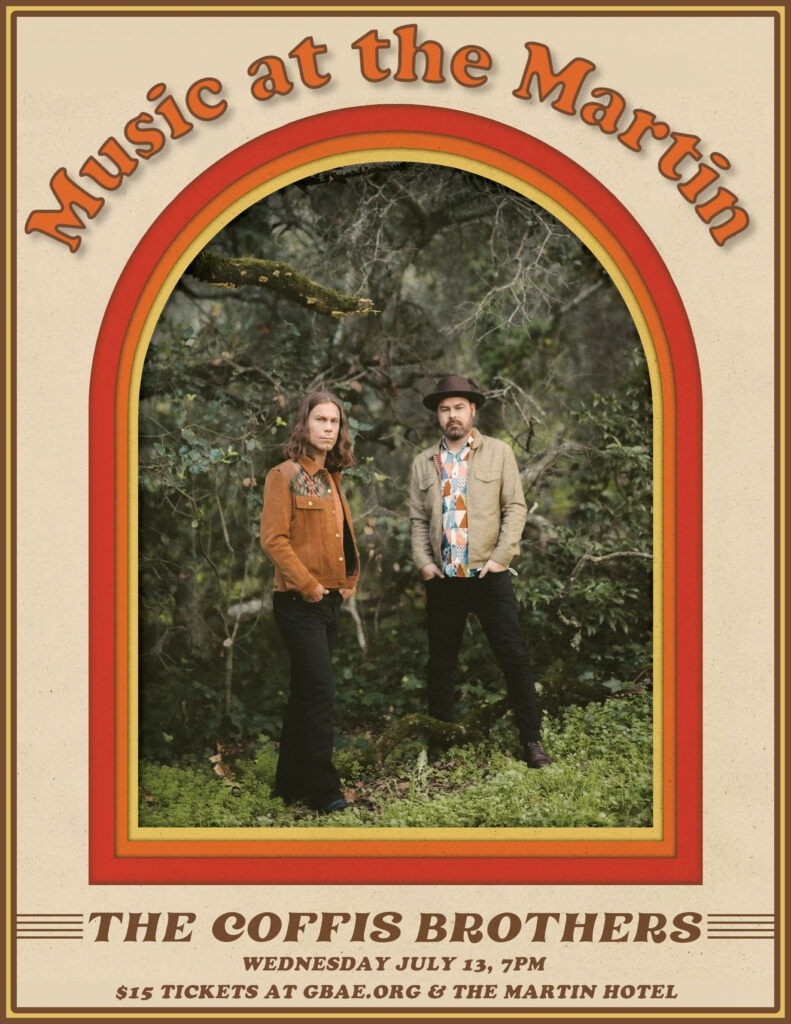 West Coast band, The Coffis Brothers, will be here for a show on July 13th to share their Americana roots rock summertime vibe. This California sibling duo are on tour with a newly released studio album Turn My Radio Up.
"It's all American Music," says the Coffis Brothers'  frontman, Kevin Coffis.
"There's rock, blues, acoustic folk, and country in there. As music fans, we go all the way back to the beginning — to pioneers like Buddy Holly and the Everly Brothers — but we also look to artists like the Eagles and Tom Petty for influence. That's our playbook."