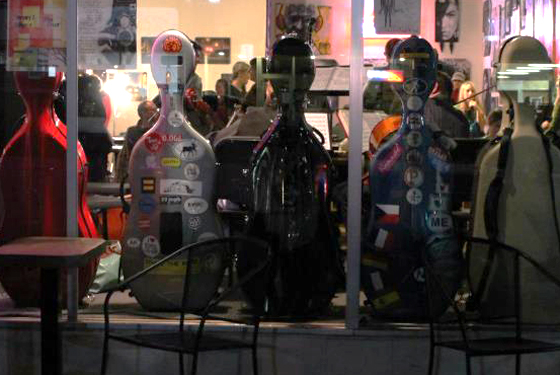 Boise Cello Collective
January 3, 2015 @ 7:00 pm
-
9:00 pm
PST
The Boise Cello Collective brings quartet of coolness to Winnemucca
7:00 PM, Saturday, January 3, 2015
Purchase your tickets Now! On-line from The Martin Hotel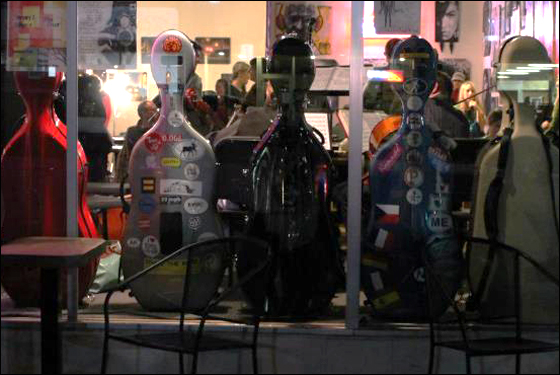 The Boise Cello Collective takes the stage at the Martin Hotel in Winnemucca on Saturday, January 3.
Winnemucca audiences enjoyed the works of one member recently when the Langroise Trio toured through Northern Nevada.  Sam Smith will be joined by Jake Saunders, Stephen Mathie and Shea Kole for this Boise Cello Collective trip through the high desert.
Boise Cello Collective has been performing for about three and a half years, playing nontraditional venues, on street corners, farmers markets, arts shows, street fairs, and anywhere they find they can bring music to the people.   The collective has appeared with as few as two and as many as 14 musicians.  While they started out focused on performing classic pop & rock tunes they soon added tunes from the Great American Songbook, arranged music from some of today's more experimental and progressive rock groups, and have recently begun to include contemporary classical pieces in some of their performances.
Jake Saunders, apparently the driving force behind the Boise Cello Collective, contends that this musical experience is an evolutionary exploration of the unfolding musical conversation taking place among a large open group made up of Idaho's preeminent cellists.  Jake says "We are mostly just having fun and enjoy playing for the people". Since its inception, Boise Cello Collective has presented two world premieres, including a quintet for piano and cello quartet by Dave Earnest in January 2014 and "eMerging" by Evan Ware for cello octet in November 2014."
If you would like to learn more about the Boise Cello Collective – and hear some of these dynamic symphonic strings in action, visit them at http://www.reverbnation.com/boisecellocollective or on their Facebook page at https://www.facebook.com/BoiseCelloCollective