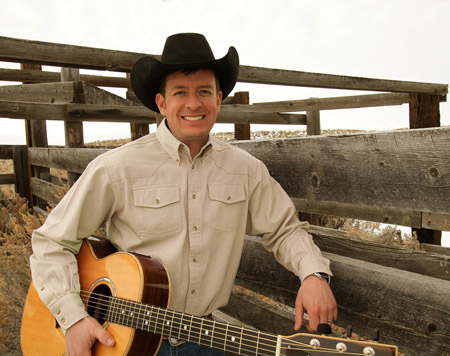 Brenn Hill
December 1, 2011 @ 7:00 pm
-
9:00 pm
PST
Cowboy Singer/Songwriter
7:00 PM Thursday, December 01, 2011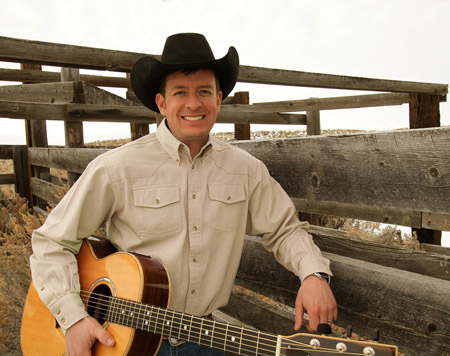 Singer/Songwriter Brenn Hill doesn't just sing about the American West, he reveals its heart to anyone who will take the time to listen. His most recent release "Equine" (2010), clearly defines what might be his most profound work to date, as well as a mirror of his growth as an artist over the last ten years. Its broad theme of horses, the cowboy's working partner, is but a pathway into and through his own personal journey. No longer just the observer or narrator of our Western story, but its strongest interpreter, life's trials and tribulations are also his raw material. Faith, trust and love are his guide.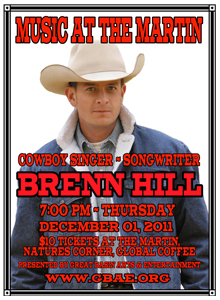 "Overall, I want a listener to know that my music isn't about me," explains Hill. "It's how I make my living and not a vehicle for stardom. My goal is to present a valid story about people, places, and events that are song-worthy. If I can challenge someone's perspective, or offer a new one on a classic theme or issue, I've achieved my goal. I feel a deep sense of purpose with my music and am honored to have the opportunity that I have.
I deeply appreciate my listeners. The greatest compliments I receive come directly from those that listen to my music. When a song touches them so profoundly that they tell me, "that song changed my life," or, "that song got me through a hard time," or, "that song's about me," then I know I got it right. No amount of money or recognition could mean more than that."
Born into a 6th generation of a family anchored to the West and raised in Utah, Brenn and his music revisit the many stories that come from the land with a fresh, contemporary and personal twist. Home for the Hill's is Hooper, a rural community in Northern Utah where Brenn resides with his wife, three children and a cavvy of horses. "Time in the saddle is my payoff for the hard miles on the road, the gut-full of showbiz, and the time away from loved ones," says Brenn. "Horses bring me purpose in life. They provide a foundation and theme for my music and are an endless fountain of inspiration. In a way, horses write a lot of my songs, especially since they are an integral part of my connection to the land. They reveal my character. They're constant teachers with endless patience and capacity, and likewise, provide an endless bank of inspiration that I can draw from.