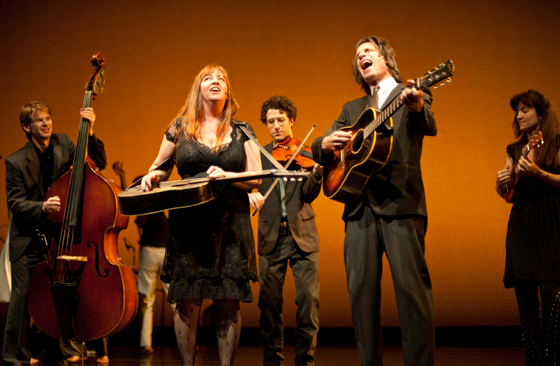 The Crooked Jades
October 26, 2012 @ 7:00 pm
-
9:00 pm
PDT
Familiar Old-Time Embraced by the Strange
7:00 PM Friday, October 26, 2012
The $15.00 tickets are on sale now at the Martin Hotel, Nature's Corner, and Global Coffee. You can also buy them online at themartinhotel.com.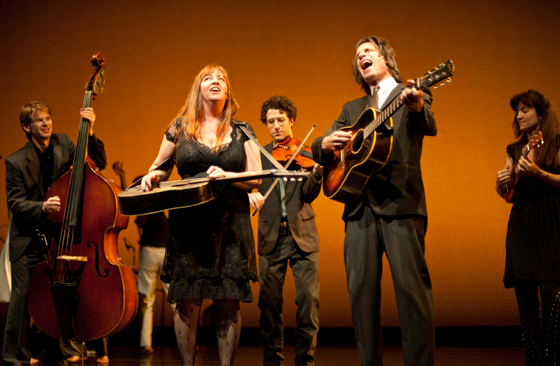 "Grounded in tradition, old-time string band music and mountain blues but with open horizons that take them, subtly, to other parts of the planet, they have a haunting spookiness, an organic pulse, and most importantly a clear vision…Instrumentally they're truly inspiring, getting original textures out of conventional stringband instruments and mixing them with (in this context) oddities like bass ukulele, harmonium, mbira, cello and Vietnamese jaw harp and bau zither. Vocally, they have that lonesome white blues sound which has its ancestry in Dock Boggs and the Carters but again they take it somewhere else…a consistently startling and addictive album."
– The Crooked Jades "Shining Darkness"  Reviewed by Ian Anderson
in UK magazine f ROOTS
Performing driving dance tunes and haunting ballads with an amazing array of vintage and eclectic instruments, The Crooked Jades are modern innovators in the old-time Americana world, creating a cinematic sound based on Americana roots infused with the diverse musical influences of Europe and Africa.On a mission to reinvent old world music, they bring their soulful performances (brilliantly suprising arrangements of obscure old tunes mixed with beautiful original compositions) to clubs, concert halls and festivals around the united States and Europe.
Based in San Francisco, founded by leader Jeff Kazor and nurtured by the vibrant West coast, California and Ba Area bluegrass and old-time music scenes, the Crooked Jades play with a thrilling and hyponotic energy which has inspired director Sean Penn to include a turn from World's on Fire ih his most recent film Into the Wild, fans on their feet dancing and critics comparing them to everyone from the New Lost City Ramblers and The Pouges to Nick Cave, Tom Waits, and Gillian Welch.
Appealing as much to the pierced generation as to their great-grandparents, this is sepia tones, bent angles, unexpected accents, unanticipated sounds.  It's banjo ukeuleles, minstrel banjos, plucked fiddles, bowed basses, Hawaiian slide guitars, harmoniums and Vietnamese jaw harps together in fiery, artful, harmony.