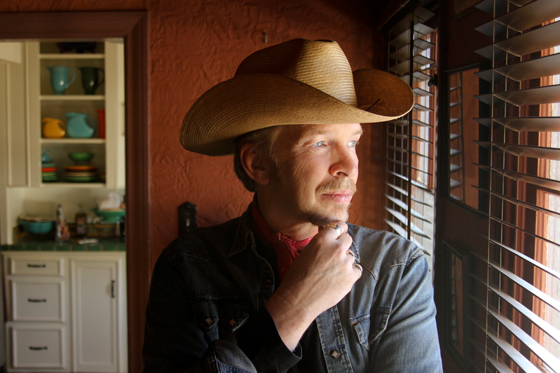 Dave Alvin and the Guilty Ones
September 13, 2012 @ 7:00 pm
-
9:00 pm
PDT
Alternative Country Rock
7:00 PM, Thursday, September 13, 2012
The $15.00 tickets are on sale now at the Martin Hotel, Nature's Corner, and Global Coffee. You can also buy them online at themartinhotel.com.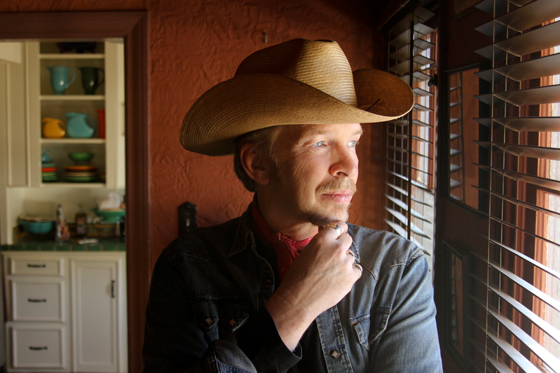 This may turn out to be the happiest incident of serendipity yet this year. Great Basin Arts and Entertainment has managed to snag one of the most compelling performers traveling the roads of America, to play at show at the Martin on Thursday night.
Dave Alvin, is a Grammy award winning guitarist, singer and songwriter, and a proponent of Americana music. He is a former founding member of The Blasters, who are often credited with helping launch the American roots rock scene in the early '80s. Combining the revved-up energy of punk rock with an enthusiastic embrace of classic American sounds, the Blasters became a sensation in Los Angeles and won an enthusiastic cult following across the United States and Europe. Dave went on to play guitar in the famed Los Angeles punk band X, and with members of X formed the alternative county outfit the Knitters. Alvin and his current road band the Guilty Ones will perform at the Martin at 7:00 PM on Thursday.
Dave Alvin, who Rolling Stone Magazine calls "an under recognized guitar hero", is steeped in Americana – not just the genre but a deep river of American myth that keeps giving him characters to write about. Alvin is an acute observer of the human condition and he fills his songs with small towns, highways and losers we imagine he's encountered on countless tours. He sings in a throaty rumble reminiscent of Hoyt Axton and Greg Brown about love and loss and ghosts of things past.
In 1989, Dwight Yoakam scored a hit on the country charts with Alvin's song "Long White Cadillac," In 2000, Alvin recorded a collection of traditional folk and blues classics, Public Domain: Songs from the Wild Land, which earned him a Grammy Award for Best Contemporary Folk Album.
When not busy recording his own music, Alvin has also worked as a producer for several other roots-oriented acts, including Tom Russell, the Derailers, and Big Sandy & His Fly-Rite Boys, and he has collaborated with rockabilly legend Sonny Burgess. As a sideman, Alvin has recorded sessions with the likes of Ramblin' Jack Elliott, Little Milton, Katy Moffatt, and Syd Straw.
Dave Alvin and the Guilty Ones will perform at 7:00 PM on Thursday, September 13, 2012 as part of Great Basin Arts and Entertainment's Music at the Martin series. $15 tickets are available at Nature's Corner, Global Coffee and at the Martin Hotel.