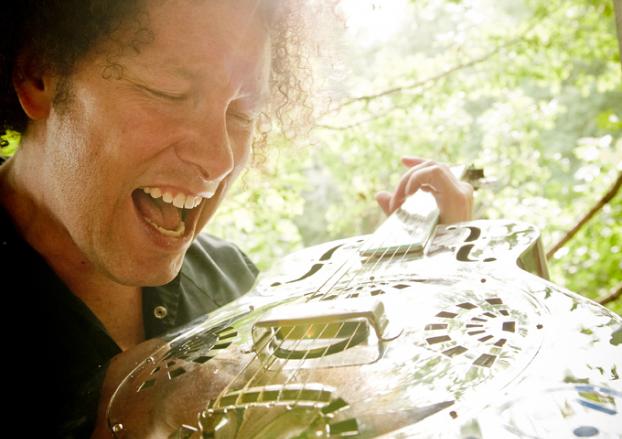 Ned Evett
January 27, 2016 @ 7:00 pm
-
9:00 pm
PST
The Glass Guitarist – A Master of the fretless glass necked guitar.
Join us for an evening of Americana, country, blues, folk and rock music & acoustic glass guitar.
7:00 PM Saturday, April 9, 2016
The $10.00 tickets are on sale now at the Martin Hotel, Nature's Corner, and Global Coffee. You can also buy them online at themartinhotel.com.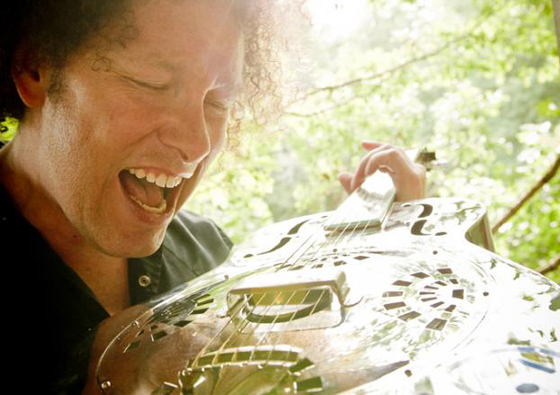 Currently based in Boise Idaho, Ned Evett is one of the world's foremost fretless guitarists, creating music that both celebrates and transcends the novelty of his instrument.
Born in Nashville Tennessee, Ned started playing ukelele at age 11, graduating to his first guitar at 15. At 16, Ned got his first classical guitar and gave his first professional performance as a guitarist.
Ned won a college scholarship to study classical guitar, but a Michael Hedges performance in 1986 changed the course of his life; he dropped out of college to pursue songwriting and electric guitar full time. He spent the next five years traveling across the US playing six nights a week with numerous bands.
New years eve 1990, Ned had had enough of cover bands. He smashed his strat onstage and built his first fretless guitar from the neck which survived intact. He appeared with his fretless acoustic in the May 1993 issue of Fingerstyle Guitar Magazine, then on record with Warner Brothers recording artists Built To Spill in 1994.
Prior to his first European tour in 1997 backing Austin Singer/Songwriter Dirk Hamilton, he switched to a glass fingerboard; in part to keep from wearing out numerous ebony fingerboards. Ned has used glass fingerboards ever since, prompting the moniker 'the glass guitarist'.
Ned has drawn a catalogue of critical acclaim from such major national publications as USA Today, writing, "Ned Evett is the perfectly sane, and vastly entertaining master of the fretless glass-necked guitar."
His touring history includes concerts performed in the United States, Canada, England, Ireland, Mexico, and Australia as well as most of the countries in western Europe.
In 2003, Ned entered and won the North American Rock Guitar Competition. In 2004 PBS Television broadcast the documentary "Driven To Play ", a film about the event which aired in all US states and parts of Canada.
Following the film's premier, Ned began a series of tours with artists such as Jonny Lang, Eric Johnson, and George Thorogood. From October 2010 through January 2011, Ned embarked on a world tour with Grammy nominated artist Joe Satriani who says:
"Ned Evett is a monster player/writer/performer. I've had him on tour as a solo act, as well as with his different band lineups, and he always puts on a great performance. He has a good time with the audience, as he uses his unique personality to guide them through his music and his one-of-a-kind guitar style."
Ned's current sixth solo album, "Treehouse" is a 14 song diary of love, loss, redemption, and the future told in Ned's mesmerizing voice, accompanied by Ned's trademark fretless mirrored glass and steel resonator, the "Globro" and his glass-necked electrics. The album, produced by legendary musician Adrian Belew, was released on January 3, 2012.
The highly personal material on the album evolved from a too common event in American life, job loss and economic displacement. The cycle of events described on Treehouse is not an interpretation of hard times projected by a rich entertainer or writer, but of first hand experience losing it all.
Hope abounds though, and by the end of the album Ned picks up the pieces and goes on to the next exciting phase of life.