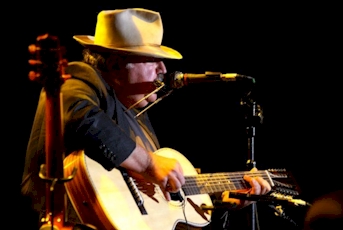 Paul Geremia – Acclaimed Country Blues Fingerpicker
October 5, 2009 @ 7:00 pm
-
9:00 pm
PDT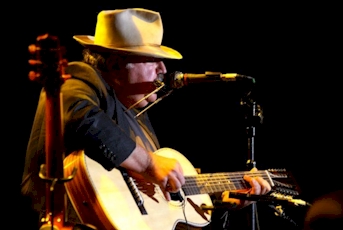 Blues Legend Springs Surprise Martin Show
by Henry Kingman
One of the world's greatest living bluesmen will appear at The Martin Hotel this Saturday. Tickets for the 7 PM show, which was confirmed mere days ago, cost only $10, with all proceeds
going to the musician.
Paul Geremia has been a working musician for forty-three years. He plays finger-style country blues on 6- and 12-string guitars, accompanied at times by mouth harp and verse sung like he means it.
Something of a purist, Geremia plays with high fidelity to the masters – Robert Johnson, Blind Lemon Jefferson, Mississippi John Hurt, Howlin' Wolf, Charlie Patton, and scores of others. In a life on the road, he has managed to dodge mainstream fame and fortune, while racking up more miles, friends, and musical accomplices than anyone but perhaps Ramblin' Jack Elliot or Woodie Guthrie. Geremia is definitely in it for the music.
Besides playing the masters, Geremia writes original material, and has recorded about a dozen solo albums. His idiosyncratic style celebrates crooked beats, and musical quotes, asides, and humor. Some of the lyrics are pretty funny, too.
Between songs, Geremia likes to share his views on life, the times, and particularly the history of the blues. Things never get too dry or academic, though, because the stories are all so personal. Geremia has at some point played or recorded with every country blues picker from Piedmont to the Delta, it seems.
Geremia is himself a third-generation Italian American hailing from Providence, Rhode Island – the Providence Delta," he likes to joke. Unusually for a "blues legend" of his stature, Geremia books his own shows, tours alone, and stays mostly with friends. He learned about the Martin from Roy Book Binder, who apparently described it as the best venue in the entire West.
We couldn't agree more, and hope a good crowd will turn out, despite the last-minute notice, to appreciate one of the all-time greats in a rare West Coast appearance. The show is Saturday, May 30, 7 PM at the Martin Hotel on Railroad Street. Tickets are $10, and available now at the Martin, or at Nature's Corner on Winnemucca Blvd.