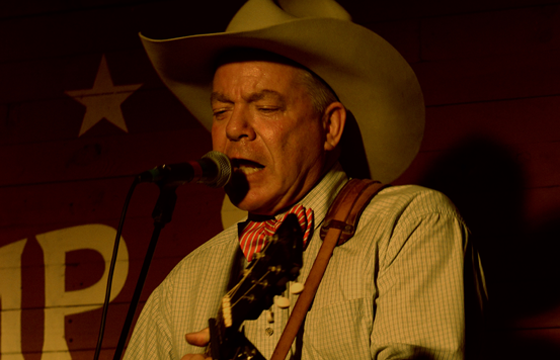 Pipp Gillette
July 7, 2019 @ 7:00 pm
-
9:00 pm
PDT
Pipp plays traditional cowboy music on guitar, banjo, harmonica & bones
Music at the Martin Hotel – Winnemucca
7:00 PM Friday, June 7, 2019
The $10.00 tickets are on sale now at the Martin Hotel, Nature's Corner, and Global Coffee. You can also buy them online just below.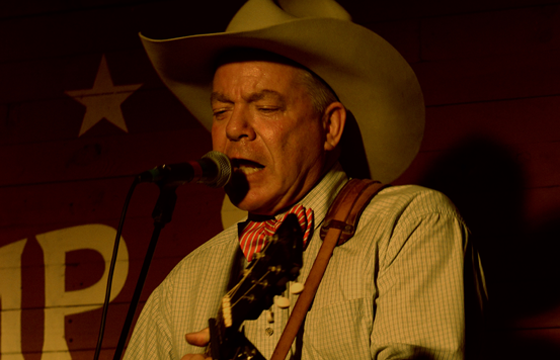 We are very happy to welcome Mr. Pipp Gillette back to our stage in Winnemucca. Pipp has appeared numerous times at the Martin; these had always been shows with his brother Guy, the Gillette Brothers. This will be the first time we have hosted Pipp since the untimely death of his brother in 2013.
Pipp has a deep and very interesting life story. Pipp and Guy grew up in Yonkers, New York, with a father who was an accomplished photographer and a mother who was an aspiring fashion designer. As young boys they would leave this urban environment with their little family to spend the summers on their mother's family ranch near Lovelady, Texas, where their grandparents started raising cattle and cotton in 1912. It's not hard to imagine the impact these summers spent as cowboys had on these two young men.
The brothers continued their education in New York, including attending drama school at the Neighborhood Playhouse School of the Theatre in Manhattan. In their teens they formed a band called the Roadrunners that featured a young Diane Keaton as the lead singer. The brothers became musicians accomplished enough that from 1968 until 1983 they traveled up and down the east coast playing the coffee house circuits and touring in the Midwest. During this period they produced two record albums, mostly of their own original tunes.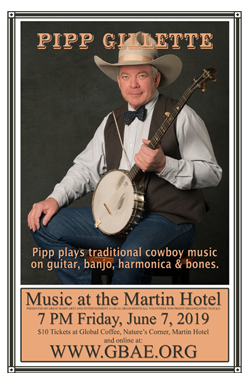 In the early 80's their lives took a dramatic turn when they inherited their grandparent's ranch in Texas. The two decided to move to the ranch, refurbish the family homestead, and bring the land back into productive use. Now with their roots fully planted in this small East Texas community they began to more fully appreciate the culture and rich musical heritage that surrounded them. The brothers began to study the history of the black country blues, cowboy ballads, chuck wagon songs, and old time country music with roots in the Appalachian Highlands. They converted an old pool hall and barber shop their grandfather had owned into the Camp Street Cafe and Store, a music performance and listening room not unlike our space at the Martin Hotel. Over the next several decades they became among the region's most recognized and celebrated purveyors of the early roots of cowboy music, and preservationists of the traditional cowboy lifestyle.
Pipp and his late brother Guy received the Western Heritage Award for Outstanding Traditional Western Album of 2011, and the 2013 Western Heritage Award for Outstanding Original Western Composition for their performance of the Waddie Mitchell song "Trade Off."
Drawing on his lifelong interest in Western history and music, Pipp continues to play traditional cowboy music on guitar, banjo, harmonica and bones. Pipp's first solo CD, Singing Songs by Waddie and Pipp received the Western Heritage Award for Outstanding Traditional Western Album of 2016. His newest CD, Pipp Gillette with Lloyd Wright was released fall 2018.
We hope you will join us for night of storytelling and traditional cowboy music.