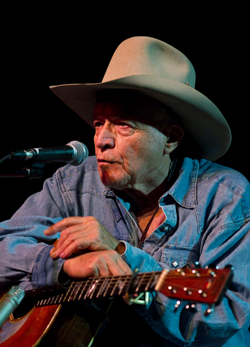 Stories and Seeds Trail Tour
September 4, 2013 @ 7:00 pm
-
9:00 pm
PDT
A Special Double Bill
RAMBLIN' JACK ELLIOTT
and
NELL ROBINSON
Wednesday, September 4, 2013
7:00 PM at the Martin Hotel
Limited Seating – Only 75 Tickets
Purchase your $25 tickets Now! On-line from The Martin Hotel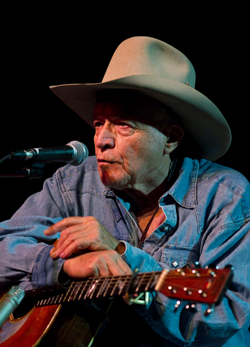 A rare package of American Roots and Folk music will grace the stage for a concert on Wednesday, September 4th at the Martin Hotel.  The Stories and Seeds Trail Tour features the legendary Ramblin' Jack Elliott along with singer-songwriter Nell Robinson.
An American musical treasure, Ramblin' Jack is a five time Grammy nominee and two time Grammy winner. In 1998 Jack was presented with a National Medal of Arts award from the National Endowment for the Arts. This award, created by Congress on behalf of the American people, is a lifetime achievement award that recognizes the extraordinary accomplishments of individuals engaged in the creation and production of the arts in the United States.
Having a long and prolific career, Ramblin' Jack has carried the seeds of story and song for decades, from one place to another, from one generation to the next.  Ramblin' Jack picked up the American troubadour tradition and passed it along, most famously from Woody Guthrie to Bob Dylan.  A wide spectrum of musical artists have paid homage to Ramblin' Jack Elliott including Johnny Cash, Bruce Springsteen, and Tom Waits.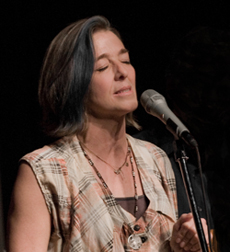 Joining the Seeds and Stories collaboration is vital contemporary folk singer-songwriter Nell Robinson. Nell has two solo records and recently released a duet cd with Jim Nunally entitled "House and Garden" featuring rich stories, lyrics, and vocal harmonies.  Nell Robinson has performed at many American music venues including A Prairie Home Companion, The Kennedy Center for the Performing Arts in Washington DC, Strawberry Music Festival, and the Freight and Salvage Coffeehouse in Berkley.  Her singing has been compared to the iconic voice of Emmylou Harris and songwriting of Patty Griffin.  One critic recently call Nell's music "a timeless, sepia-toned world at the intersection of bluegrass, country, folk, and Americana." Joining Nell onstage will be a very talented young guitar player and singer named Logan Ledger.
This unique tour collaboration of the old and the new is planting the new seeds that will carry on the vital cultural tradition of storytelling though roots music.
This September 4th show at the Martin Hotel starts at 7pm and has a special limited seating of 75.  Tickets are $25 and are on sale at The Martin Hotel, Nature's Corner, and Global Coffee.  The concert is presented by Great Basin Arts and Entertainment, a grassroots all volunteer non-profit 501(c)(3) organization.