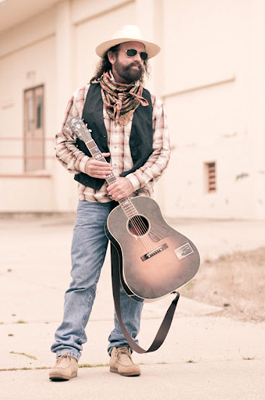 Mike Beck
July 3, 2013 @ 7:00 pm
-
9:00 pm
PDT
Wednesday, July 3, 2013
7:00 PM at the Martin Hotel
Purchase your $10 tickets Now! On-line from The Martin Hotel

Mike Beck is well-known for his memorable ballads that capture old California, and the cowboy way of life. He has performed in numerous foreign countries, and throughout the United States. Mike recently returned from doing some shows in Norway and Sweden.
Two of Mike Beck's songs were listed in the "13 Best Cowboy Songs of All Time" in the April 2009 issue of Western Horseman Magazine ("In Old California" – a song about Jo Mora – and "Don't Tell Me.") His song, "Patrick" was listed as one of "The Top 15 Roadworthy Cowboy Songs" in the July 2008 issue of Cowboys & Indians Magazine. His song, "Amanda Come Home" was featured on NPR's Weekend Edition, and is dedicated to all of the women who served in Iraq. In the Spring 2010 edition of The Cowboy Way, Bill Reynolds writes, "His love of the ways of the vaquero and the Pacific Slope region of the West comes through his songs in superb guitar work."
Born and raised in Monterey County, California, at age 13, Mike Beck went to the Monterey Pop Festival and liked what he heard. He picked up a guitar and never looked back. Since that time, he has been composing and performing a wide array of folk, rock and Americana music. Mike's songs reflect his life as a professional musician and a working cowboy in Montana and Carmel Valley near Big Sur.
According to Ramblin' Jack Elliot, "Mike Beck plays the guitar like a Byrd. His strings do things that mine could never do. They obey the slightest finger-touch commands like a fine reining horse."
Beck is riding high after being recognized by Western Horseman magazine in a recent article naming "The 13 Best Cowboy Songs of All Times" along with songs written by luminaries such as Ramblin' Jack Elliott, Allison Moorer, Lucinda Williams and Ian Tyson.
"I had two songs on that list, which was kind of cool," said Beck. "to be alongside some of the other people on that list, like Tom Russell, Ian Tyson. I thought, that's nice company. That was nice of them to say that."
Visit Mike online http://www.mikebeck.com