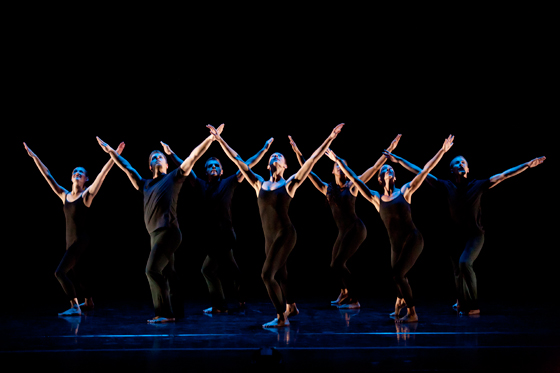 Repertory Dance Theatre
May 3, 2013 @ 7:00 pm
-
9:00 pm
PDT
Partnership brings Utah Repertory Dance Theatre to Winnemucca
Performance Open to the Public
Friday, May 3, 2013
7:00 PM – Lowry High Auditorium
Doors open at 6:15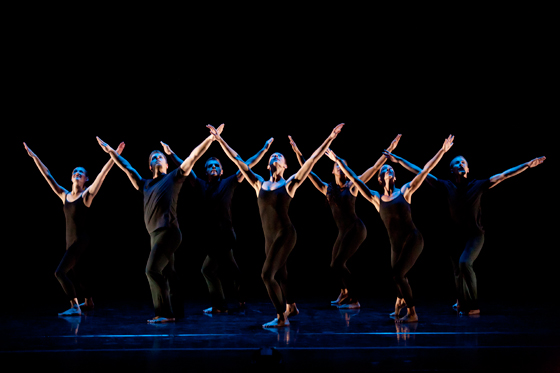 The Utah Repertory Dance Theatre will visit Winnemucca and Elko April 29 through May 4 as part  of the Sense of Place touring initiative, coordinated by the Nevada Arts Council, and supported by Barrick Gold of North America.
The local partners, Great Basin College in Elko, and Great Basin Arts & Entertainment in Winnemucca, worked with members of the Salt Lake City dance company to schedule community-specific activities. These include workshops for students and senior citizens, movement classes, school lecture-demonstrations, collaborations with local dancers, full-length performances and related visual arts exhibits.
"These initiatives provide access to quality arts experiences for citizens that reside in the state's rural counties, and offer students the opportunity to explore the creative process under the guidance of professional artists," said Susan Boskoff, executive director of the Nevada Arts Council.  "It's all about creating a sense of place in communities across the state to enhance the quality of life for everyone." The Arts Council will produce video vignettes of residency activities in Winnemucca that will be shared with the public on the agency's website this summer.
Utah's Repertory Dance Theatre was founded in 1966 as a professional modern dance company through a cooperative effort involving the Salt Lake City community, the University of Utah and a major grant from the Rockefeller Foundation.
"We are really happy to support RDT's tour through rural Nevada," said Lou Schack, Barrick's director of communications. "Along with our focus on access to education, bringing high-quality arts experiences to the places where our employees live and work is an important part of our overall commitment to Nevada."
RDT has toured to more than 300 cities in the United States, Canada, and Europe; and has performed for diverse audiences from Utah to Vienna, Austria, in schoolrooms and opera houses, from gymnasiums to the Kennedy Center. RDT's mission is to broaden the public's understanding of the art of modern dance through a variety of community-based programs; and it acts as a resource center and laboratory for dancers, choreographers, visual artists, writers and composers. The company offers annual summer workshops and year-round classes to train aspiring professionals and inspire the creative potential in people of all ages.
As a result of Barrick's generous support of this fabulous event, we are using the opportunity to raise money for a grief support program we are trying to launch in Winnemucca.  The "Hope Tree" project, once set up, will provide local grief support groups for children, teens, and families.

 

We're suggesting a minimum donation of $5 for adults and $15 for a family, but we hope people will dig deep and be extra generous for this much needed project to support youth in their time of grieving. – Bill Sims, Chairman, Great Basin Arts and Entertainment
Tickets for the Winnemucca Performance are available in advance at Nature's Corner, Global Coffee, and The Martin Hotel. If we don't sell out, there will be tickets available at the door.
For schedule details in Winnemucca, please contact Bill Sims, Great Basin Arts & Entertainment at contact@gbae.org.
For schedule details in Elko, please contact Christine Young-Gerber, Great Basin College at christine.younggerber@gbcnv.edu.
For information about RDT, please visit rdtutah.org, or contact Rick Nobis, Booking Coordinator at booking@rdtutah.org.
THIS PROJECT IS CO-SPONSORED BY THE NEVADA ARTS COUNCIL, A DIVISION OF THE NEVADA DEPARTMENT OF TOURISM AND CULTURAL AFFAIRS, AND IS SUPPORTED BY BARRICK GOLD OF NORTH AMERICA.