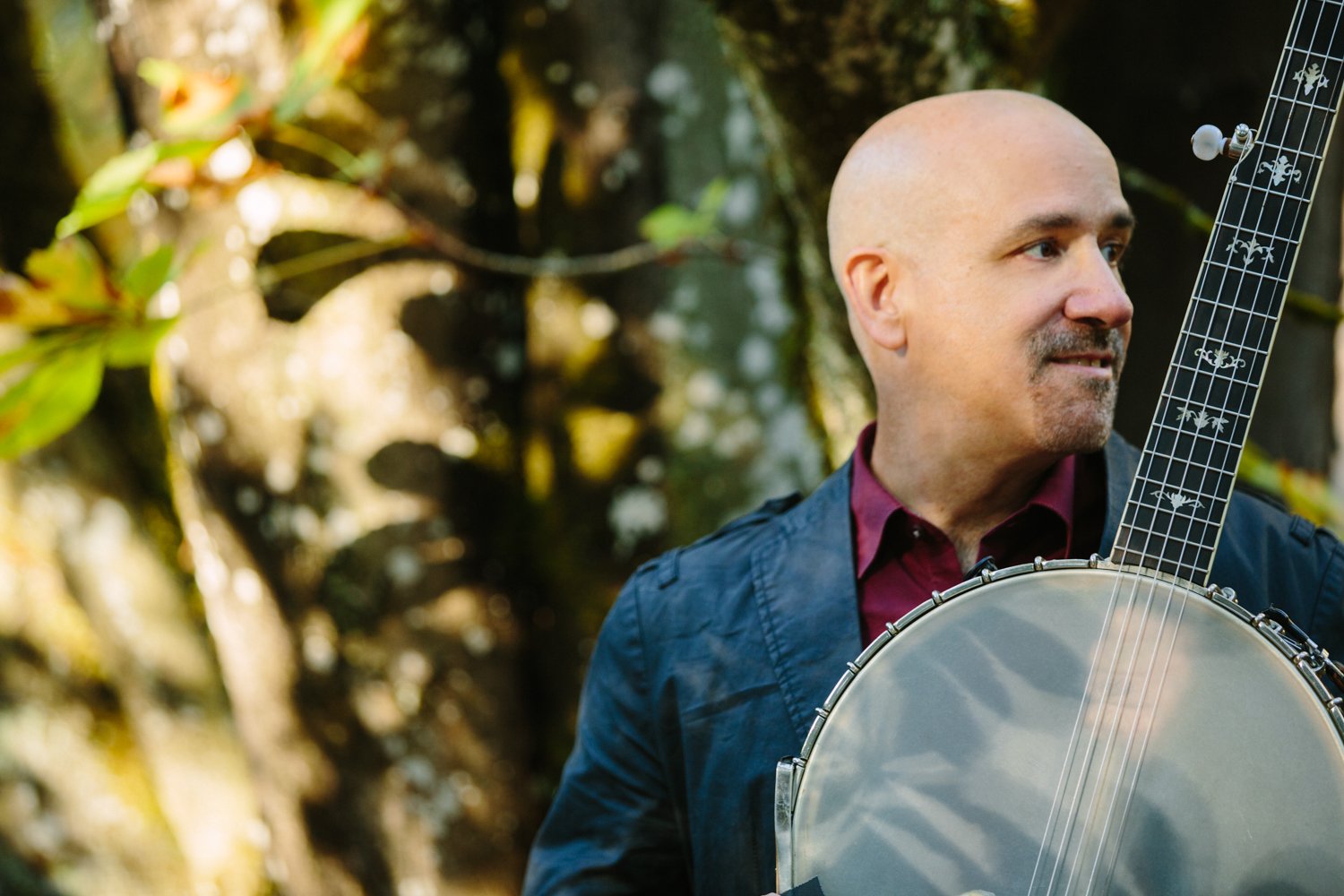 Tony Furtado
January 18 @ 7:00 pm
-
9:00 pm
PST
Americana Roots Master
Very few musicians of any stripe so personify a musical genre as completely as Tony Furtado embodies Americana roots music.
Tony is an evocative and soulful singer, a wide-ranging songwriter and a virtuoso multi-instrumentalist adept on banjo, cello-banjo, slide guitar and baritone ukulele. He mixes and matches sounds and styles with the ?air of a master chef (he's also an accomplished sculptor, but that's another story). All of the music of America is in Tony's music. Relix hit the nail on the head when writing of Tony: "True talent doesn't need categories."
A native of Pleasanton, California, who now makes his home in Portland, Oregon, Tony Furtado took up the banjo at age 12, inspired by the Beverly Hillbillies television show and a sixth-grade music report. He ?rst attracted national attention in 1987, when he won the National Bluegrass Banjo Championship in Win?eld, Kansas. Soon after Tony was collaborating with such master musicians as Laurie Lewis, Alison Krauss, Jerry Douglas, Tim O'Brien, Stuart Duncan, Kelly Joe Phelps and Mike Marshall.
Beginning in the late 1990s – in?uenced by such musical heroes as Ry Cooder, David Lindley and Taj Mahal – Tony added slide guitar, singing and songwriting to his musical toolbox and began leading his own band. He is a tireless road musician who performs in a dizzying variety of formats.
Tony has performed throughout the world at top venues and appeared at such prestigious music festivals as the Telluride Bluegrass Festival, High Sierra Music Festival, Jazz Aspen, Kerrville Folk Festival, Strawberry Music Festival, Winnipeg Folk Festival, Sisters Folk Festival, San Jose Jazz Festival and countless others.
Don't miss this Americana music virtuoso playing a long-awaited show at The Martin Hotel.