a soulful howl from the mountains
Music at the Martin Hotel – Winnemucca
7:00 PM Friday, May 17, 2019
The $15.00 tickets are on sale now at the Martin Hotel, Nature's Corner, and Global Coffee. You can also buy them online just below.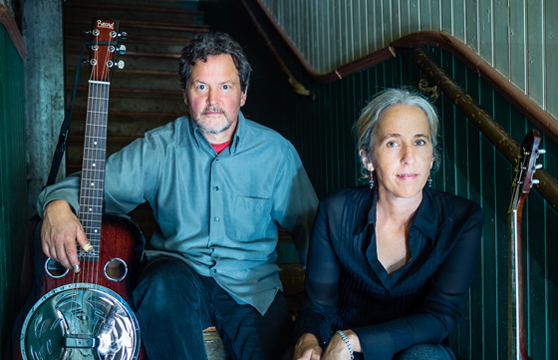 Northern California's Rita Hosking sings of forest fires, culture clash, dishes, black holes and hope. An award-winning and prolific songwriter characterized as "here and now" by The Observer, she's recently released her seventh album, For Real. Her stories, songs and soul-stirring, country-folk voice are partnered with longtime collaborator and multi-instrumentalist Sean Feder on dobro, banjo and guitar. Together, they deliver what Acoustic Magazine calls "timeless, unhurried elegance."
Tickets are no longer available.