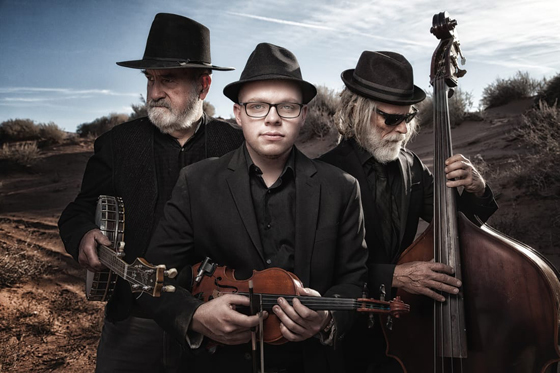 3hattrio
August 12, 2016 @ 7:00 pm
-
9:00 pm
PDT
"A Weird Aggregation of Old Time
Americana, Chamber Music, and Jazz"
Saturday, August 12, 2016
7:00 PM at the Martin Hotel
Purchase your $15 tickets Now! On-line from The Martin Hotel or you can also buy them at our walkup outlets: The Martin Hotel, Nature's Corner, and Global Coffee.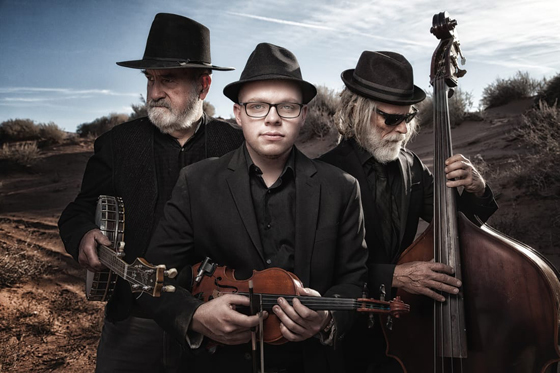 3hattrio (three hat trio) plays American Desert Music. Their aim is to create a new music which responds to the natural world of their sacred homeland near Zion National Park in southern Utah. They also strive to acknowledge the cultural traditions of generations of people who have worked and lived on the deserts of the American southwest. The subject matter of the songs is often desert oriented, sometimes not. Mostly, they express the desert experientially from a daily-ness of watching light off distant mesas and hearing the way sound plays off sheer sandstone cliffs. Then they play music. They don't over-think it. The music is spacious, atmospheric, mirage-like, spiced with old-time cowboy, classical, jazz, and Caribbean overtones.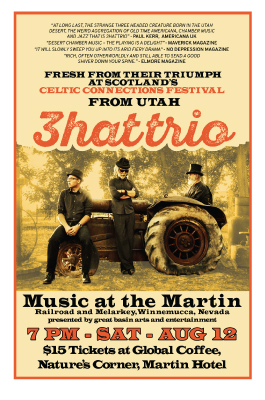 Hal Cannon sings, plays banjo and guitar and writes many of the 3hattrio songs. He's been a practicing musician most of his life but also takes pride in his life as a folklorist, radio producer and scholar of cowboy lore.
Greg Istock plays acoustic bass and foot percussion. He has a Caribbean music background and is an active visual artist.
Eli Wrankle is a classically trained violinist and a student at Southern Utah University. He comes from a family of artists and joined the group when he was fifteen. Now twenty, he is the old soul of the group.
3hattrio made their European debut at Celtic Connections in 2017 to outstanding reviews. This Glasgow Scotland festival is the largest winter music festival in the world. They have been featured at the National Cowboy Poetry Gathering, the Moab Folk Festival and with original music and dance for Repertory Dance Theater. Mostly they play at home for their dogs and the occasional lizard, spider or Red Tailed Hawk.
This 8 minute documentary tells who the 3hattrio are, what they do and shows them in performance.