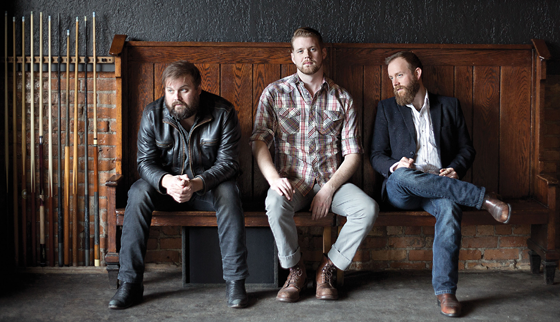 Moreland & Arbuckle
September 15, 2016 @ 7:00 pm
-
9:00 pm
PDT
"Deeply satisfying…gritty soul and blues with garage overtones and fire-and-brimstone vocals" –Living Blues
Thursday, September 15, 2016
7:00 PM at the Martin Hotel
Purchase your $15 tickets Now! On-line from The Martin Hotel or you can also buy them at our walkup outlets: The Martin Hotel, Nature's Corner, and Global Coffee.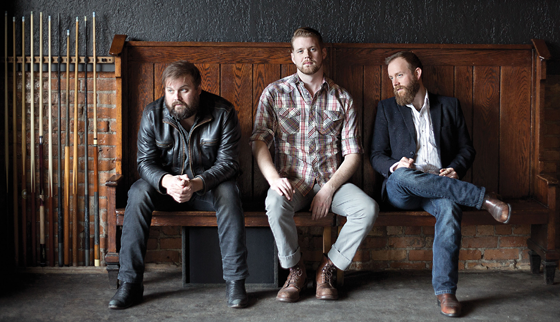 Guitarist Aaron Moreland – co-founder of the groundbreaking Kansas-based trio Moreland & Arbuckle — describes their music as "gritty blues and roots rock from the heartland." Moreland, along with harmonicist/vocalist Dustin Arbuckle and drummer Kendall Newby, electrify raw Delta and Mississippi Hill Country blues, folk, and traditional country with unrelenting punk rock energy washed in hard-hitting Southern soul. Their songs are expertly executed with musical muscle and fifth-gear urgency. When they perform more traditional blues, they play with the same decisive command. With each of their six previous releases, the band has grown musically and lyrically, creating a signature sound while earning a large and loyal worldwide fan base. Their legendary raw and raucous live shows are played with wild abandon. The New York Post says Moreland & Arbuckle have "a raw juke joint exuberance with a dirt-under-the fingernails garage band attack."
Guitarist Aaron Moreland was born December 16, 1974. He played in a number of garage bands while growing up and was influenced by punk music before having what he calls his "Son House moment." Hearing the blues legend's Death Letter Blues for the first time at age 22, he changed course, focusing his playing on nothing but acoustic blues for the next several years. Harmonicist /vocalist Dustin Arbuckle was born December 25, 1981. He first discovered blues in his mid-teens and received what he refers to as "a calling. Getting into blues made me want to play music," he says. He played in blues-rock bands, inspired by Little Walter and Sonny Boy Williamson, while learning to sing with deep soul and honest authority.
The two met at an open mic session in their hometown of Wichita, Kansas back in 2001 and they quickly bonded over their mutual love of blues. Less than a year later, they joined forces, their raw and energetic approach to the music melding perfectly. Soon after coming together, Moreland and Arbuckle played both as an acoustic duo and as The King Snakes, a four piece electric band. Keeping a bass player proved difficult, and they soon found they made a better sound without one, as Moreland kept the rhythm thumping on his guitar while Arbuckle took the music into overdrive with his harmonica and vocals. The band quickly became local heroes, filling clubs beyond capacity. It wasn't long before they started touring larger cities around the country, earning new fans with every performance.
Moreland & Arbuckle have grown from a fiery, crowd-pleasing duo to a genre-smashing three-piece band. Together, Moreland's simultaneous bass, rhythm and lead guitar work and Arbuckle's emotionally-charged harmonica and edgy vocals — now driven by Kendall Newby's propulsive drumming — create a sound that is forceful enough to grab a listener's attention and nuanced enough to hold it. American Songwriter says the group's music is "swampy, sweaty and muggy….mixing a bluesy foundation with bits of country, folk and squawking American rock and roll."